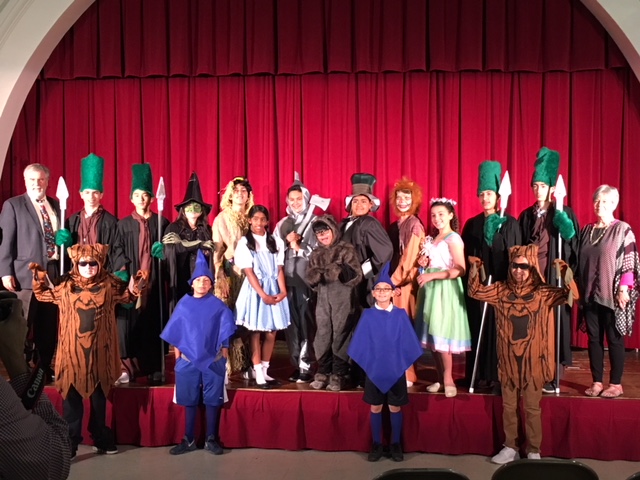 Core Knowledge Sequence
At Grace Lutheran we offer challenging educational opportunities in a multi-cultural multi-age setting with devoted and experienced teacher and administrators. We encourage students to become self-directed and independent learners in high school and beyond.
The idea behind "Core Knowledge" is simple and powerful: knowledge builds on knowledge. The more you know, the more you are able to learn. This insight, well-established by cognitive science, has profound implications for teaching and learning. Nearly all of our most important goals for education–greater reading comprehension, the ability to think critically and solve problems, even higher test scores–are a function of the depth and breadth of our knowledge.
By outlining the precise content that every child should learn in language arts and literature, history and geography, mathematics, science, music, and the visual arts, the Core Knowledge curriculum represents a first-of-its kind effort to identify the foundational knowledge every child needs to reach these goals–and to teach it, grade-by-grade, year-by-year, in a coherent, age-appropriate sequence. Learn more by visiting: www.coreknowledge.org

Classical Education
Lutheran Classical Education is a three-part process of training the mind to think. The first step in the process is the grammar stage. It is based on absorbing facts and laying the foundation for all future learning. This stage begins in Kindergarten. The next step is the logic stage and is based on application of the facts to answer, "Why?" This stage usually begins in 4th Grade. In this stage children are concerned about the cause and effect and how it fits into a logical framework. The final step begins around the 7th or 8th grade. In this stage the first two stages are brought together to assist the child in applying the rules of logic to the foundation of facts learned and expressing a conclusion in a definitive manner. more...

Lutheran Schools
Martin Luther, the Great 16th century Protestant Reformer, along with several of his peers of his time, were among the first to advocate the concept of Universal Education — education offered to a broader segment of the population that ever before. This education is based on the ancient Greek and Roman academies — teaching the seven liberal arts: grammar, logic, rhetoric, aesthetics, astronomy, mathematics and geometry. Today our subjects have new names, but the heritage and tradition of Lutheran Classical Education methods continue today.
Focusing primary on K-8, Lutheran parochial schools are the second largest private school system in the country, behind only Roman Catholic Schools.
Learn more about Lutheran Schools and Classical Education methods at
The Consortium for Classical and Lutheran Education at www.ccle.org.
Our Core Knowledge
Curriculum includes:
• Traditional subjects—Math, History, Reading, English, Science,
• History timeline in every classroom (K-8)
• Accelerated Reading program (Grades 1-8)
• Theatre Arts and Choral program
• Inter-active field trips
• Public Speaking
• Spanish in lower grades
• Latin in upper grades
• Individual music instruction opportunities
• Athletic Teams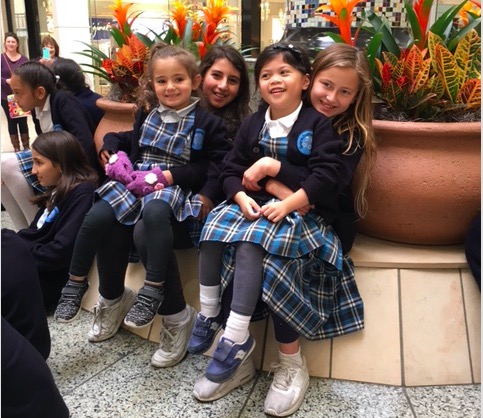 "Grace Lutheran has allowed our daughter to thrive and blossom as a happy child. Through the teaching at Grace, she grows academically but also embraces the world with Social Justice values rooted in her Faith. She has become a well-rounded student through the caring environment at Grace."
—Michelle & Ivan Ladcani
Grace Parents

"Our daughter recently achieved a significant accomplishment. Through hard work and a solid educational foundation at Grace Lutheran school, she earned the impressive score of 2350 on the SAT. She could not have attained this distinguished score without the grammatical and mathematical fundamentals she received in Grace Lutheran School. "
—Ram and Vijaya Jawadi
Grace Parents

"Grace Lutheran School is a special place. Our child received an excellent educational foundation for high school. The Grace teachers impart Christian values daily, and in the world we live in today, that is very important."
—Kelly and Emilia Archer
Grace Parents